The BioCEPT facility achieved full operation on December 27, 2021 ahead of the mandated completion date. This facility has the ability to treat an additional 60 million gallons of wastewater per day and allows the plant to provide full biological secondary treatment of wastewater for up to 280 million gallons per day.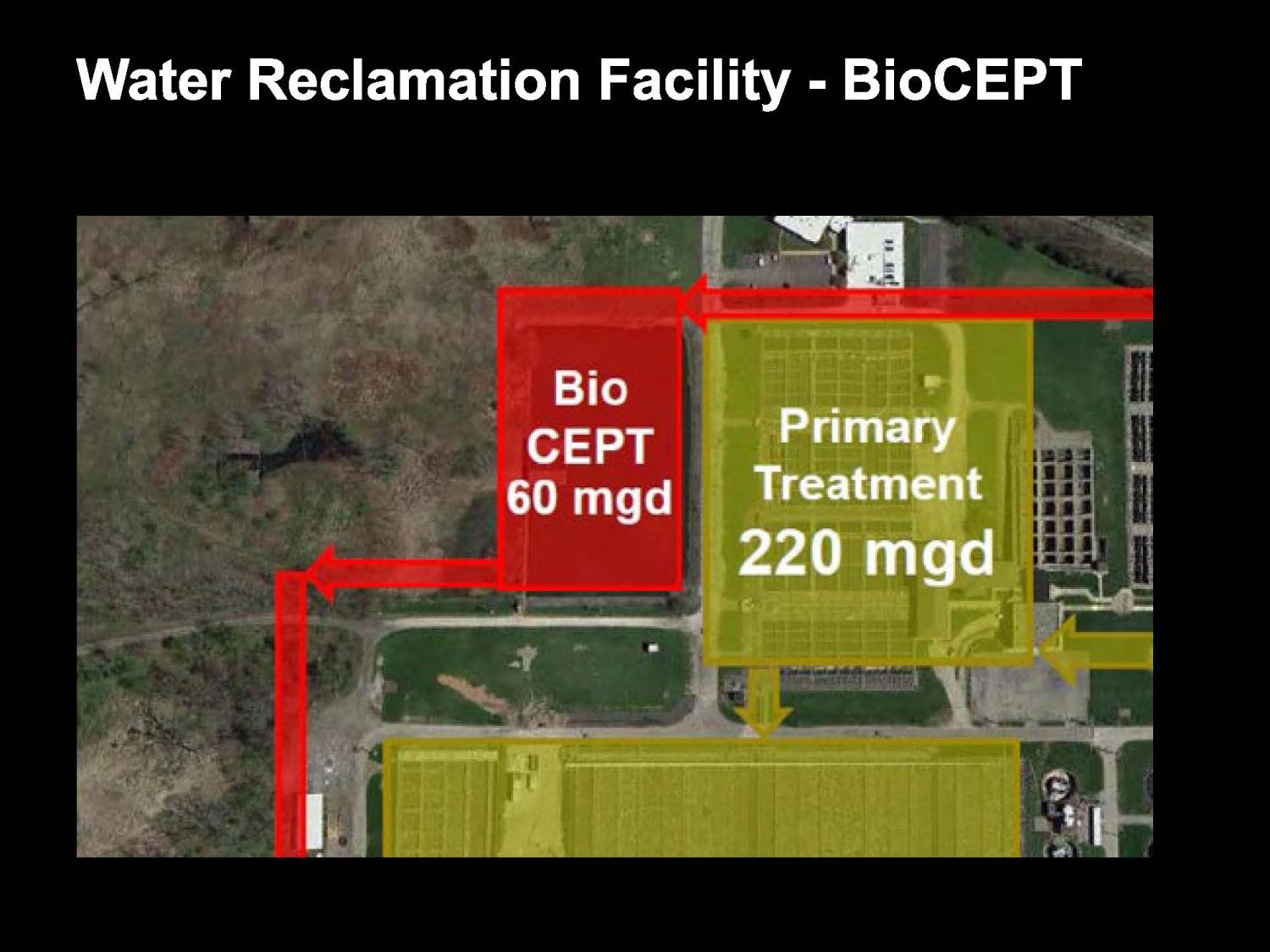 BioCEPT is a high rate, wet weather treatment process where biological microorganisms are used to stabilize untreated wet weather wastewater. After biological treatment, chemicals are added to further treat and purify the water. The excess flows treated by the BioCEPT process are combined with the conventionally treated wastewater prior to disinfection and release to the Cuyahoga River.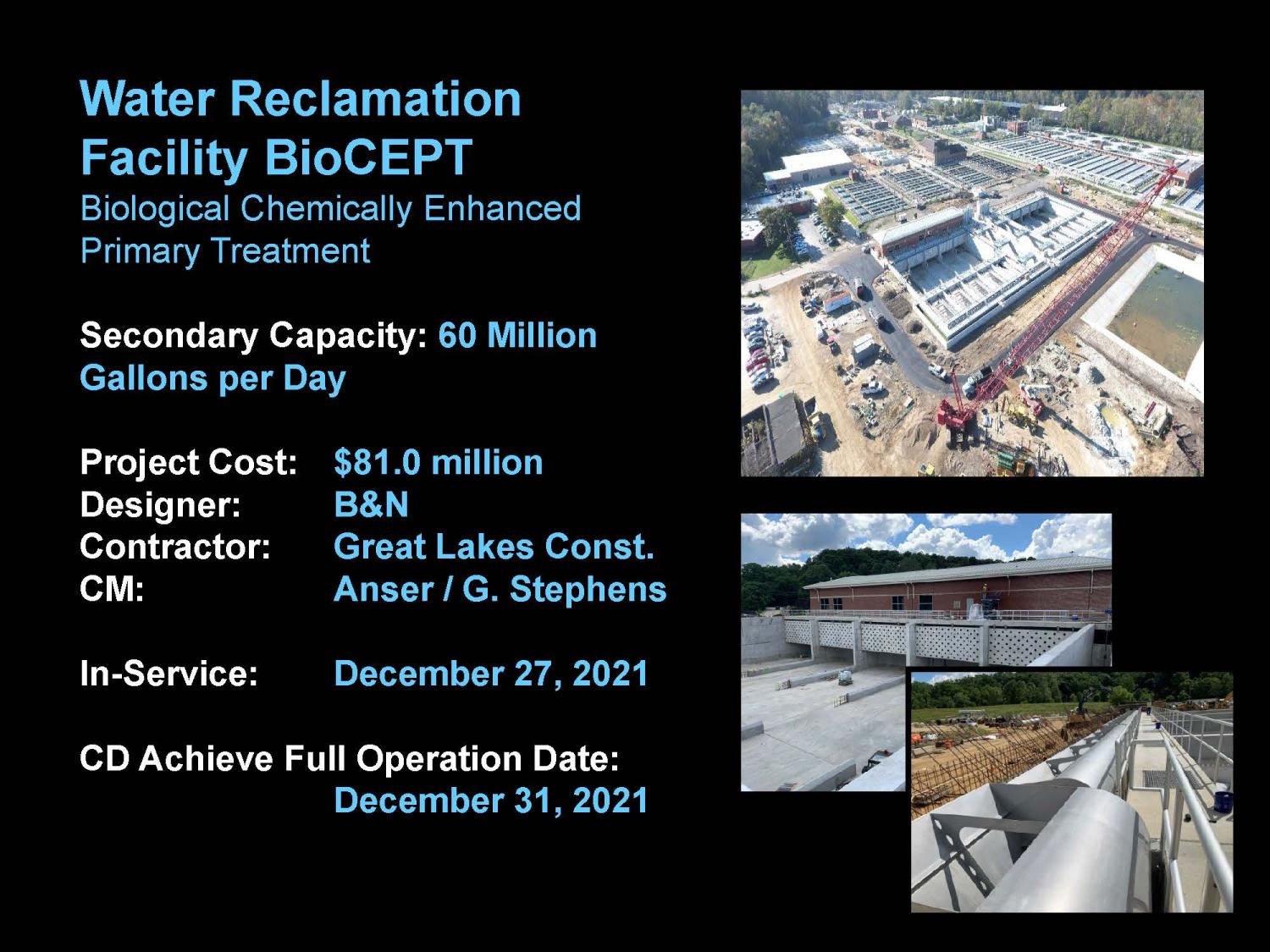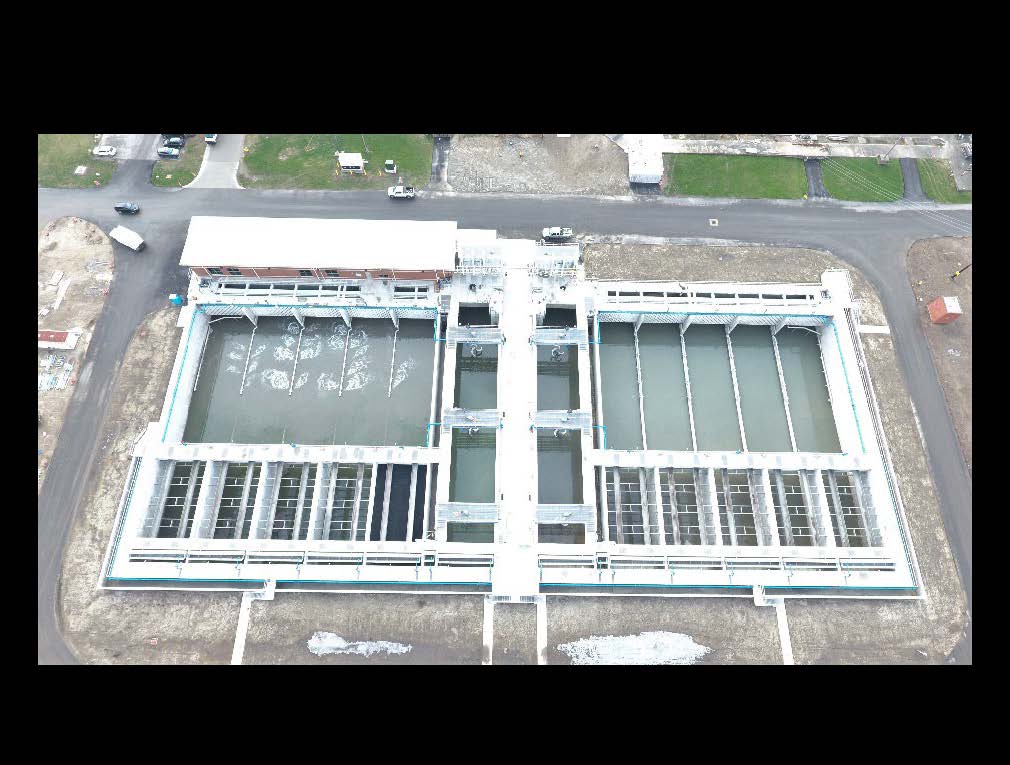 BioCEPT
Headworks - Main Outfall
The live stream cameras you see below are part of the Headworks project to upgrade to the Main Outfall to provide 280 MGD capacity to the Water Reclamation Facility. The project will include replacement of the Influent Screening Building, Grit Removal and Grit Load-out Buildings, Detritus Tanks, and associated channels and gates. The existing Main Outfall from the east side of the bridge to the new Headworks will be rebuilt similar to the design of the current Main Outfall (MO) project.
Headworks